I now have my tramadol pills and can function almost like a normal human being (or at least as an imitation of normal) again. Friday was wonderful - so many cool women researching different aspects of weekly magazines - from the kind of matronly family magazines I study to articles in porn mags. And I met a woman who is very much interested in the same topics as I am, so we decided that we must have a research project tgether and apply for money for that.
Saturday morning was spent working on a scroll. At 1 pm I met up with some friends at Järntorget, a square where neonazis have been manifesting on Saturdays three times now. The idea was to be there first, if they should come. The organization "Allt åt alla" (Everything for Everyone) brough coffee and cookies which they gave out to everybody who wanted. The rather large group of Roma migrants begging in the area seemed happy about that :)
The nazis didn't come this Saturday, but we spotted some of them scouting the square, so it may be that 30 people obviously gathered there to protest scared them It is likely that they will be back next Saturday though, so we will be back then too. I didn't bring Valeria, who usually accompanies me to demonstrations this time; not only was she taking her younger sisters (my Maja and her dad's Angelina) to the movies to see "Moana", but these are violent young men trained in diverse fighting techniques, so I prefer not to bring my kids, even if they are 22 years old.I'm glad nothing happened yesterday, but I'm not depending on it staying this way, so I am also grateful to have someone who can take care of Maja if I have to go hospital or something like that (and Rickard is working).
On my way home I stopped at a charity store and found these, hardly used: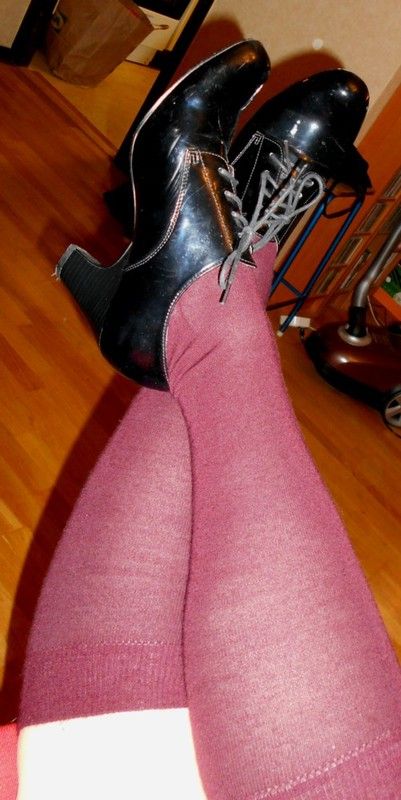 for 125 SEK, which is about 14 dollars.
Today I am going to do the calligraphy on the abovementioned scroll, and then we are going to IKEA to get a rug for Maja.