The dress was actually finished already yesterday, but by then I was felleing too sick to take photos, and it was anyway too dark to get any good photos. These aren't particularly good, but you can see the dress.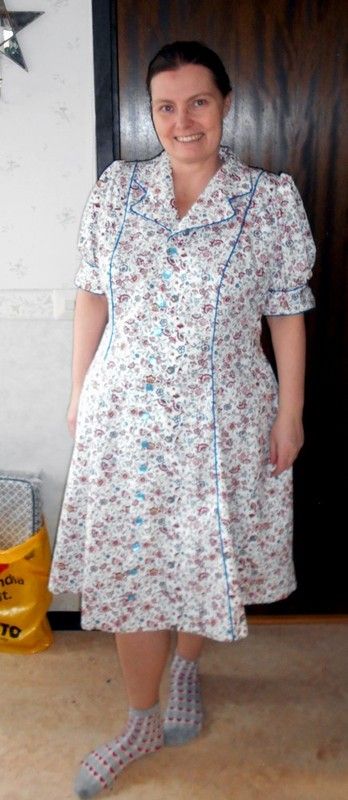 (
Collapse
)
The pattern is a 1940s pattern that I won in a giveaway at the
New Vintage Lady´s blog
a couple of years ago.