Finally I have the time and energy to resume my telling of our trip to Italy. Sunday started out bery grey and we decided to visit Palazzo Vecchio, formerly the seat of the magistrate, then appropriated by Lorenzo di Medici as the family palace. This led to a large re-decoration scheme, with rooms on different floors correspondign to each other according to Roman mythology and astrology. Mostly it was Vasari who did the painting. You really should read the wikipedia article, it's very interesting.

From the outside.


Of course this visit to the museum involved more stairs and lots of walking :)
(
Collapse
)
(
Collapse
)
All these are from the part of the palace modified or built by the Medicis. Now we enter the medieval part, where the men in the Podesta were living during their term of rule. And I love his room - just like in 14th and 15th century paintings: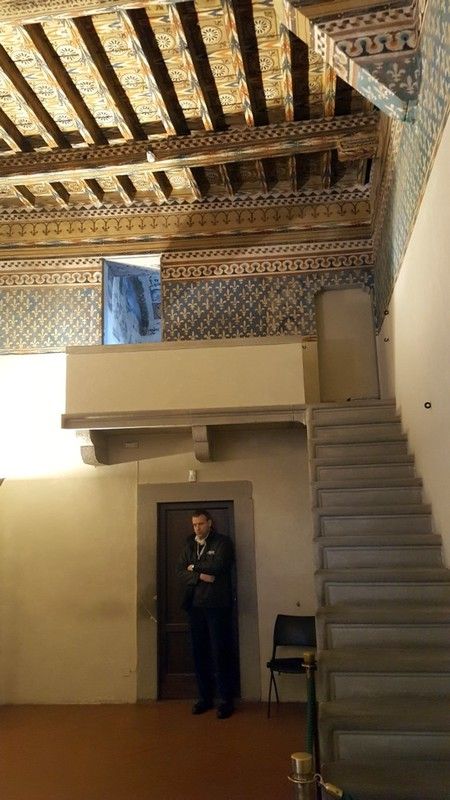 (
Collapse
)
After Palazzo Vecchio we strolled around in Florence, looking at all the pretty houses. Like this one:




The weather got better and we sat in the sun outside Santa Maria Novella and Rickard had an ice cream, while I had a diet shake.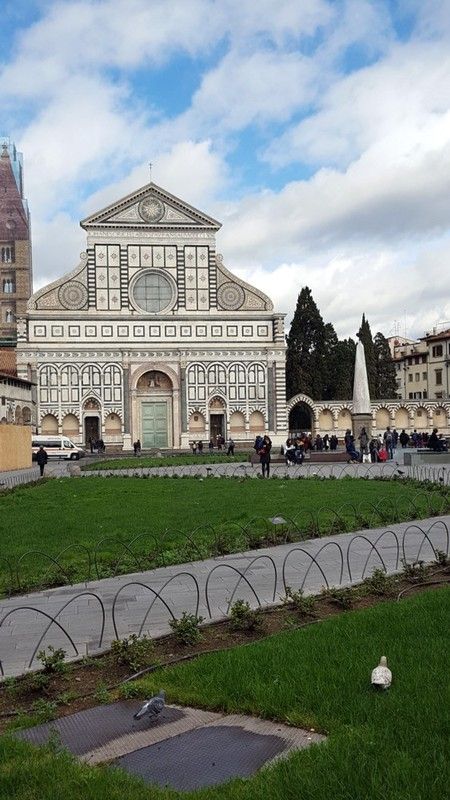 And then we took the train to Florence, we just missed one train so we had to sit in the sun outside the station and wait for the next one - oh no! ;)
(
Collapse
)
The train trip to Bologna wasn't cheap, but very fast and soon we reached our destination, checked in at our hotel and went for a walk. And climbed this tower.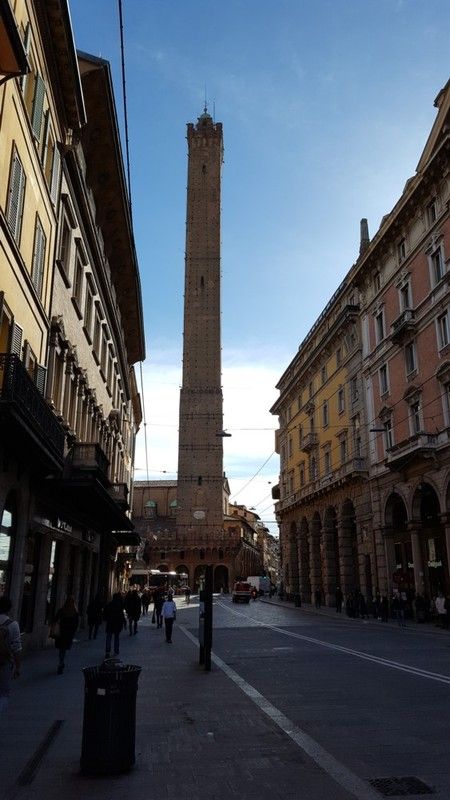 I will have to get back to that however, I promise you lots of photos of the view, as well as a description of the chilling experience of climbing 97 metres on stairs supported only by bams driven into the tower walls.