April 26th, 2017
I have thin black wool to make a new skirt, but, not very suprisingly, given my thoughts about black clothing, I don't have a balck zipper or lining at home. So I will get that later today when I've been to the hospital to see the dietician.
The skirt in question, from February 2008: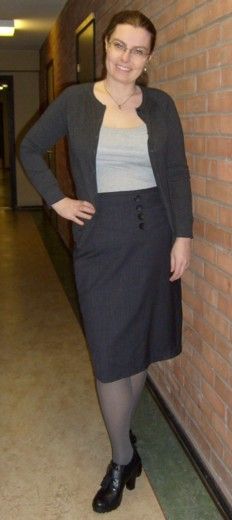 I now have one(!) spring/autumn/winter skirt that fits in the waist (and a few more which are more summer-y)! So I am right now ripping out the seams of an old knee length pencil skirt that fits perfectly, but which has been eaten by moths duting the seven or so years that I haven't been able to wear it, to take a pattern from it.